Since the inception of the General Women's Union, the Emirati women have supported the founder and founder of the United Arab Emirates and her late sheikh, Sheikh Zayed bin Sultan Al Nahyan, with remarkable achievements and great achievements that have been preceded by many women in the world.
Sorouh has made these remarkable achievements and achievements within the framework of the approach adopted by His Highness Sheikh Khalifa bin Zayed Al Nahyan, President of the UAE, to empower women in all political, cultural, economic and social fields.
Women were given a great deal of space in government strategies for development and excellence, and for their interest in the leadership of His Highness Sheikh Mohammed bin Rashid Al Maktoum, Vice President and Prime Minister of the UAE and Ruler of Dubai. His Highness the Rulers of the UAE, His Highness Sheikh Mohammed Bin Zayed Al Nahyan Crown Prince of Abu Dhabi, Deputy Supreme Commander of the UAE Armed Forces and Crown Prince of the UAE.
We are proud and proud that Emirati women now live in the best of their times and have assumed the highest positions through their participation in the three sovereign authorities: executive, legislative and judicial, in addition to their prominent presence in Arab, regional and international women's action.
No one can imagine, or even imagine, the enormity of these enormous transformations achieved by Emirati women since the founding of the state if we compare them with their time.
Forty years ago, it was difficult for a girl to go to school, while women now make up more than 70 per cent of all university graduates in the country.
Today, Emirati women occupy four seats in the Council of Ministers, seven seats in the Federal National Council from among its 40 members, four judges in the judiciary, members of the Public Prosecutor's Office, four foreign embassies and consulates abroad, among more than 140 diplomats, In the Air Force, in addition to its involvement in the field of civil aviation.
Today, women account for more than 66 per cent of government jobs, including 30 per cent of senior decision-making positions and 15 per cent of professional jobs, including medicine, teaching, pharmacy and nursing, as well as their regular forces in the armed forces, police and customs.
Women have penetrated efficiently and powerfully in the field of business after the establishment of women's business councils with a large number of women running 20,000 investment projects, companies and foundations. The number of women working in the banking sector, which is the most important economic sector in the country, is about 38 percent.
Although the daughter of the UAE is no longer preoccupied with exercising her rights or demanding them - as I said in one of my conversations - this is not a reason for relaxation, but for more hard work.
We call upon the daughters of the homeland to employ all their potentials and energies and their knowledge in the service of society and the nation in all fields and at all levels to remain as they are always in the first place in giving, excellence and creativity.
My ambition to achieve more gains and achievements for Emirati women is limitless. We will strive in the General Federation of Women to work hard to strengthen its role in various fields to take precedence and leadership in different workplaces, activate its role and maximize its responsibilities in political, economic, social, media, Of sites, so that Emirati women - as I have said on more than one occasion - become a real active partner in sustainable development programs and plans and not just participants.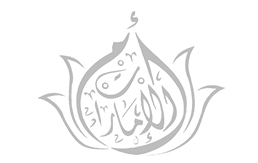 Fatima Bint Mubarak
President of General Women's Union